Weaving baskets is a long standing tradition in the Taita culture, Kenya. Laboriously woven from the thin sisal fibres, these items are traditionally used for general household purposes such as carrying things and storing grains. The knowledge of basket weaving has been passed down through the generations, from mother to daughter. Each basket is made from sisal which is grown either on farms belonging to the basket weavers, or else purchased from sisal estates. The leaves of the sisal plant are used to obtain a fibre which is rolled to twine, and then be woven to a basket.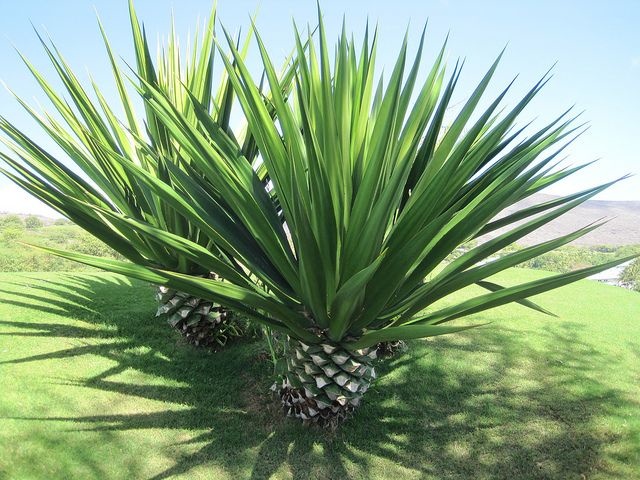 Sisal plant (Agave sisalana).
Making baskets is a very labour-intensive art, indeed. The baskets come in several different colours and patterns, with each design entirely made up by these crafty ladies. They usually congregate in small groups of about 15 women, most of whom are middle-aged or elderly. Our Maisha.Style baskets are made by the women from the Makongeni Women Self Help Group in Misweni Village.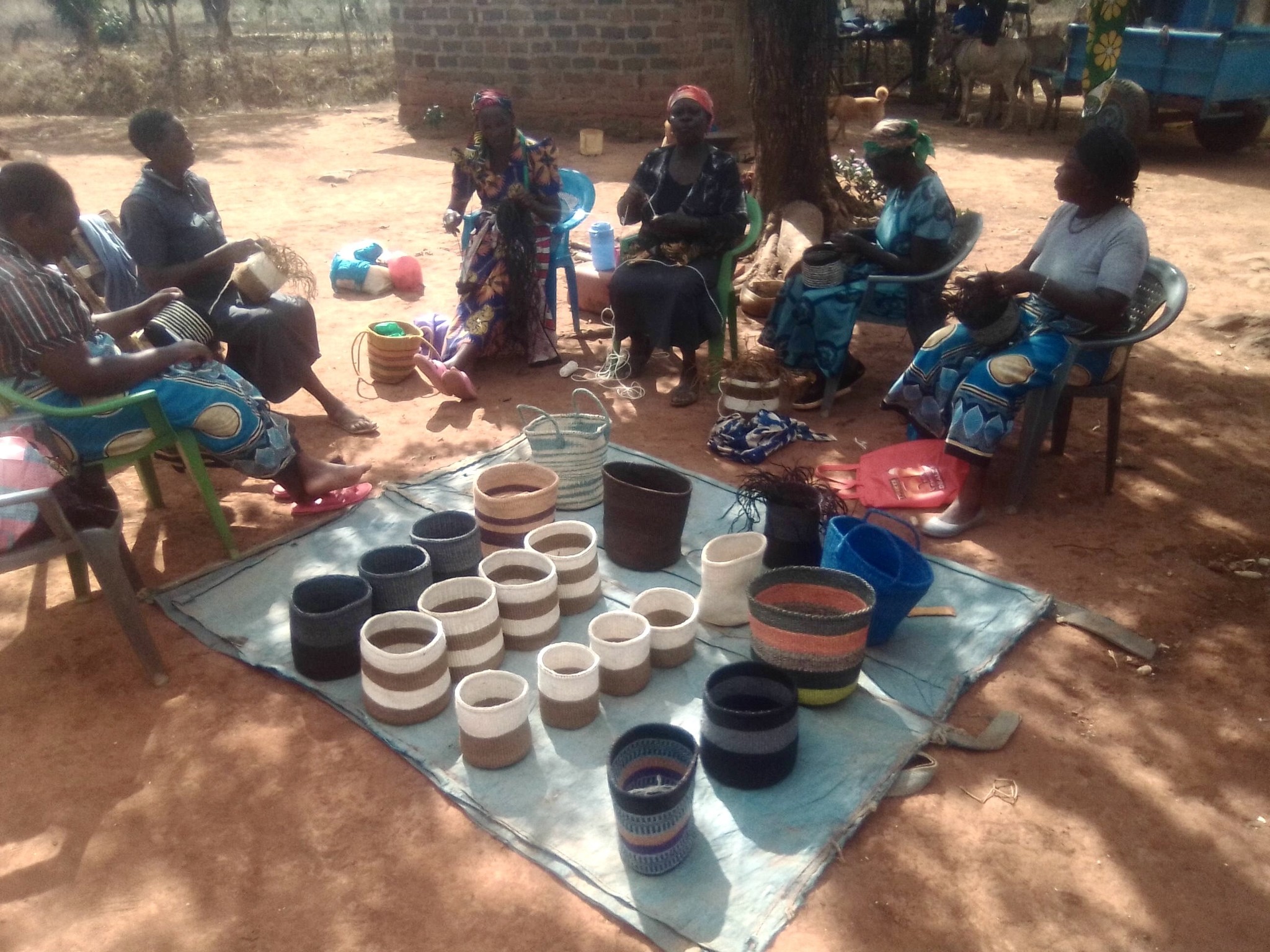 Our Makongeni Women working hard on the Taita Baskets. 
The sale of the baskets brings the women an important cash income, which allows them to pay school fees for their children and put more food on the table. It is difficult for an individual basket weaver to find new customers on her own. Moreover, women are constrained from going long distances to promote their products, as they often bear the responsibility of housework and childcare in addition to agricultural work.
On a more practical note: Sisal is famous for being an extremely strong and hardy material; it is resilient even to salt water! However, care should be taken when exposing your basket to full sunlight, since this will cause the colours to fade. Whilst a splash of water will not harm these baskets, drying your basket out if it is made wet is recommended. Sisal is a natural product, and if it remains damp for a long period it can go mouldy. If you use your basket as a plant pot, lining it with a waterproof bag is advisable. You can shop our Taita baskets here.